For Chad
It's my party
It is, in fact.  Today is my birthday and I am infinitely wiser at 32 than 31. I'm almost sure of it.  I am grateful for the magic of the internet that keeps this blog afloat when I do not, for the family that keeps me afloat when I do not. For the new additions to my life, the new people who keep it interesting, who make me feel loved and challenged. Grateful to have known the people I...
A poem for the day
They used to say we're living on borrowed time but even when young I wondered who loaned it to us? In 1948 one grandpa died stretched tight in a misty oxygen tent, his four sons gathered, his papery hand grasping mine. Only a week before, we were fishing. Now the four sons have all run out of borrowed time while I'm alive wondering whom I owe for this indisputable gift of existence. Of...
Finding a home
This has been the focus of the last… nine months? That feels long.  The process of finding a home in the Bay Area is especially challenging, I've found. Nine months of open houses every Sunday. Nine months of debating, driving back to homes at all hours of the day to see how the sunlight is, how the neighborhood is, what's the school situation, is there public transit, what is...
Once a day
That title refers to nothing except that I'm looking at vitamins and "once a day" is certainly not the frequency with which I post here.  Ironic titles may be a strange way to step back in.  I'll consider it again before I publish.  So hi.  I took a many month break from this, didn't I? I'm not promising, internet (mom), that the break is done but I'm...
What to do, what to do
I haven't been writing on here much.  As is clear. I'm trying to figure out how to evolve this blog.  It has a clear association for me to a really really tough year, and a load of stuff that is very personal.  And I've been having pull back moments, moments of feeling uncomfortable and nervous about how much I share here.  Wondering if this should become something more akin to...
Friend pilgrimage
To LA I went.  For a weekend with these girls. That was all I did when I was there. We decided to visit our future home of Malibu.  It was chilly, but it is the beach after all… Sarah got in the spirit. And then we jumped around. Here's Jodi's attempt. Arathi was, I hate to say it, the worst jumper.
First. Big. Trip. Together.
I haven't been feeling much writing inspiration these days.  I think, in part, it is my brain buzzing around in other places, other aspects of my life, and it's left not much bandwidth for thoughtful reflection.  (She says, as if this blog is always full of thoughtful reflection.) But here's the most exciting update… We have our tickets to Europe. In our 10+ years...
Stream of consciousness...
I am grateful for slower days.  We don't have all that many at work. I enjoy not being in meetings back to back all day. I am grateful for Shiloe and huevos rancheros for lunch and SUN.FREAKING.SHINE. I am grateful for my writing group which resumes tonight. Someone at work finally got me on Instagram. Look out, world. I enjoy Tylenol PM for a full nights rest. Excited for LA, Alaska...
The family that rakes together...
My parents' neighbor is a photographer.  She actually took the photos at our wedding. Her name is Kay Walsh. Look her up! This year, as a Christmas gift, she came by to take photos of our family. All things considered, I think they came out quite normal although you could tell that Kay was slightly baffled when we requested an American Gothic shot and one where we stood in a boat with life...
Sparkle wings
For work, we're bringing in photos of ourselves from bygone years. I'm not sure that I actually made these glitter wings myself, but I guarantee that I requested, in a very bossy way, that someone make them.  Thanks, Mom. She also sent this gem. I believe that I am sporting a flower and ribbon crown/veil with a blouse and a bathing suit. Style. Always had it.
Odd holidays, part 3
Homemade gifts. Years ago, my dad always used to tell us to make him something for Christmas and I always believed that that was his nice way of saying, "Look, you can't afford anything better." The older I get, the more I appreciate the homemade things, the things that are messy and imperfect but made by someone you love and thereby as perfect as can be.  Each Christmas Eve,...
Thank you...
…everyone, for your sweet emails and wishes. Feeling like a lucky b'day girl.
Odd holidays, part 2
Ok, next up: THE GREY. For those of you who are not men, THE GREY is a movie coming out this year. It stars Liam Neeson as a guy who, after a plane crash, finds himself in the middle of nowhere in Alaska surrounded by wolves. Naturally, Liam is going to need to fight (and I'm guessing ultimately kill) said wolves. This trailer could not have made my brother and husband more excited. One...
Odd holidays, part 1
I just finished looking through the photos from our holidays and am struck by a common theme. Most of the pics are of my family doing rather odd stuff. Watching oranges levitate. Reenacting the trailer for THE GREY. Exchanging homemade gifts that have no logical purpose. I love it. Nothing makes you feel like you're on the team more than flying a badly constructed airplane on Christmas day...
A dash of mai tai
I've been, admittedly, a pretty terrible blogger this last month. Or at least a terribly inconsistent blogger. I strive for more and better postings in 2012, but since I am also committed to almost non-stop exercise (starts tomorrow) and eating better, more meditation, more travel, more general creativity and goodness and all that… well, the blogging thing has an uphill climb to the...
JC Penney photo spectacular
My work team went to the JC Penney photo center today, armed with a Groupon and plaid, lumberjack shirts. Holiday photos were taken. We look like a hilarious extended family. The background was winter forest. I will do my darndest to get a copy to post here. Twas amazing.
Holiday weekends
I find that I mostly want to write about weekends. My weeks are shot, very busy, and reasonably similar week to week. The changes and differences are of the variety that only a mother or patient husband could love. A meeting moved and it was challenging, I lost a piece of paper I needed, etc. Riveting stuff, I'm sure. But the weekends, these days, feel like huge moments of opportunity and...
Gratitude and such
I'm quite grateful for this blog and for all of you who give it a glance now and again. It's nice to feel connected. It's nice to vent and celebrate. I'm grateful for this year, tremendous on the learning scale. For the intense highs and lows, for the new world opening up before me, for the perspective. I'm walking, cautiously, towards 2012 with more optimism and...
Soaking up the inside days
Growing up in Seattle, I know that I spent many a day inside while it poured rain outside. I recall really liking those days. I read a lot of books and drew lots of pictures. Years in the Bay Area have somewhat dampened my ability to really enjoy days spent in hibernation. I expect sunshine or at least manageable fog. Rain now confuses me. I don't own a raincoat anymore. (Sacrilege!) So...
Sorry, do I know you?
Sorry folks, being impossibly cool on twitter has taken all of my time. I've "twittereeted," as the kids say, 8 times. That is 8 small sentences that have elevated me to social stati not previously imagined. I'll still speak with you cause you knew me back when. I'm off to a cafe to write something that is ideally MORE than 140 characters - most ideally, 120 pages -...
Social butterfly
I just got a twitter account. I don't understand it. Is it too soon to un-sign up? I wanted to see what all the fuss was about. Now I am sort of petrified to write anything. It makes me feel like I'm being watched. Can you see me through this computer right now? I also feel like I'm stalking people in the world's most obvious way. I shouldn't know where Andrew...
Luella bella
Look at this child. Doesn't get much more adorable than that. Elissa and I walked around the farmers market this morning, coffee in hand. I only took a couple pics and here they are. I know. It's like a Gap ad. Except Elissa is cooler than that, but aren't all the people in Gap ads? I always look at those and think, What a great, interesting-looking person. What are...
Beautiful things
There seems to be a fine balance for me between appreciating and soaking in beautiful, material things and coveting them desperately. In this post, I'm going for the former, although I will admit that should anyone wish to buy me these curtains, I won't be returning them. They just feel like sunshine to me and who doesn't want a little more of that.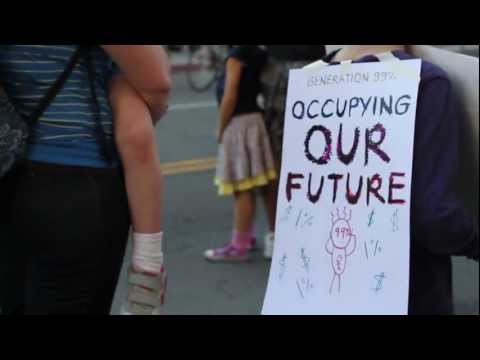 I'm in a state
It's somewhere between sickness and health. The cold has moved from my nose to my chest. I'm considering this a small victory because while I am now winded and coughing, that is more pleasant to be around than drippy and stuffed up. So… yay! (That might be a little too strong. More like… yay?) My couch now has an imprint of my body in it and I'm just about out of...
4 tags
I was just here
Nana's birthday was Sunday. The day before Halloween. As a child, I always thought that was really cool. As an adult, I have no idea why I thought that was cool, but the impression remains. It was somehow great that Nana and this holiday were linked. Maybe it was all the sugar I ingested. She got sick on Sunday, in the middle of her birthday celebration. My brother and I had ordered her...
Inspire me, Austin!
Eat this mexican food, Austin replied. Will it make me smarter? Will it write a screenplay for me? Yes. Oh, ok. Can I have extra cheese? ~ That's the gist of how the week went. It was my third year attending the screenwriting conference at the Austin Film Festival. I did an odd thing: I went the first year and barely spoke to anyone. I went the second year and did panels, met everyone...
Elly
This is the new name that I happily, enthusiastically answer to. Emily is still ok, as is Emmy, Zu, Ems, Zulu, etc. But the most enthusiastic response will be to Elly, for this is the name that I got from Ren and Sam. Thus, it will always elicit a sigh of contentment from me and generally sound more adorable. I had the most lovely of lovely four days. Abby exists in a rare space for me, a friend...